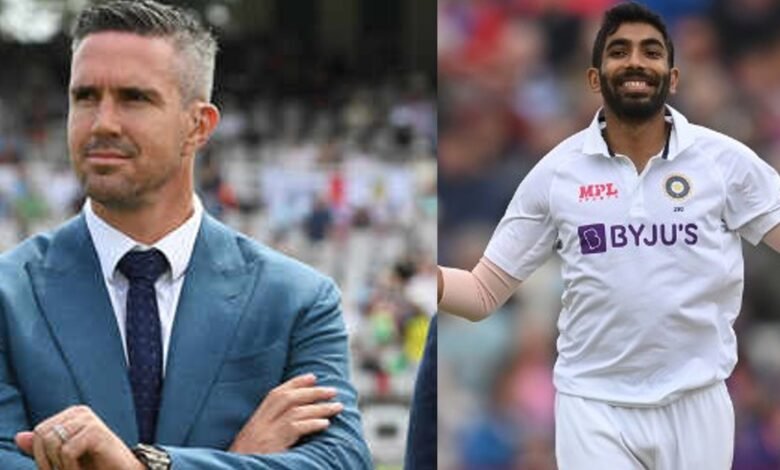 Kevin Pietersen, a former England captain, said that Jasprit Bumrah's moves on day four of the fifth Test against England at Edgbaston made no sense to him. Pietersen thinks that the way the Indian captain set up the field gave England a lot of easy singles.
On day four, England got closer to their goal of 378 by keeping Joe Root and Jonny Bairstow unbeaten on 75 and 72, respectively. At 107-3, the hosts were in a bit of trouble, but Root and Bairstow kept their cool and played some safe cricket.
The 42-year-old said on Sky Sports that Bumrah failed to put pressure on the England batters by letting them change strike when the ball was reverse swinging.
"I don't think Bumrah did anything right with his strategy today, and I say that with the utmost respect. He shouldn't make it so easy for the batter when the ball is swinging in the opposite direction, because the batter is working so hard to figure out which way the ball is swinging.
When it's reverse swinging at 90 miles per hour, the best place to bat is at the non-striker's end, and they made it too easy to get there this afternoon," Kevin Pietersen said.
Kevin Pietersen wishes that India follows the same tactics on Day 5
The home team got off to a great start because Alex Lees and Zak Crawley put up 107 runs together to start the game. After a strong start, Lees, who scored 56 runs in 46 balls, left the field with Crawley and Ollie Pope as England started to lose their way.
The batter, who was born in South Africa, thought that the Indian team should have pushed England to take more risks. For England's sake, Pietersen added that he hoped India would keep up the same strategy.
"They had long on and long-off, which was completely crazy. For a half-hour, that was just crazy. Even in the last 15–20 minutes of play, pull them right in and tell Johnny, "If you're good enough to hit me over the head, please do it." I hope they don't do it tomorrow morning, but let them spread them as far as they want for England's sake," Pietersen added.
On day five, the hosts only need 119 more runs to win. They are close to a record run-chase. If England wins, India won't be able to win a series in England for the first time since 2007.