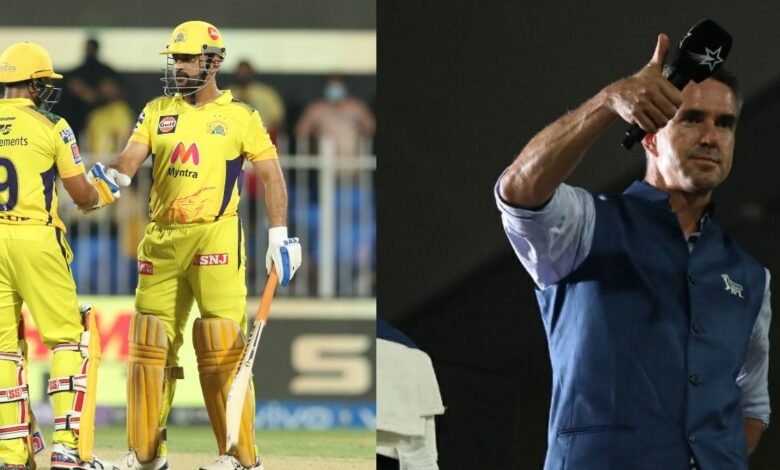 This is not the first time that Mahi has pulled off this stunt, but fans loved him for a memory walk down the lane. He ended India's 28-year wait for the World Cup by hammering a telling blow to the Lankan aspirations. Last night, when CSK needed a solitary run to win the game, Dhoni dispatched Siddharth Kaul to the stands in his signature fashion by moving his front leg out of the line of the delivery and launched the strike to another continent.
As soon as Dhoni finished the game in his vintage style, the cricket world couldn't simply contain their adulation for India's former captain.
Congratulations started pouring from all across the globe, which also included the likes of renowned cricketers and pundits.
This is what Kevin Pietersen had to say about Mahi's colossal strike

Former English captain, Kevin Pietersen also opened up about Dhoni's vintage finish. He was heard quoting, "Dhoni has done it for so many years, he keeps doing it and doing it and doing it. What he has done now, should strike fear into the opposition. He has not been in the form for two seasons, so if he starts doing that nowhere, then, goodness, they got one hand on the trophy, they really do. They are serious out, on these conditions they are really good."
It was a magnificent display from Chennai Super Kings as Josh Hazlewood broke the spine of the Sunrisers with an exultant illustration of pace. Chennai's batting was off to a sublime start, but they shortly came a cropper after a decent comeback by the Sunrisers.
However, Dhoni and Rayudu stitched a decent stand to steer CSK out of jeopardy and grab them their berth in the play-offs.