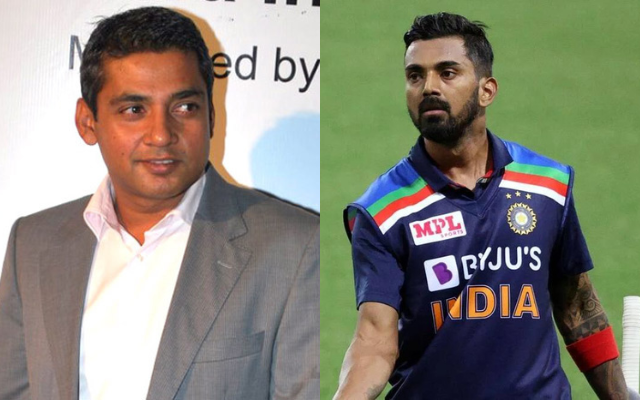 If KL Rahul remains in his current position in the middle order for the remainder of the one-day international series against Zimbabwe, Ajay Jadeja is concerned that he will not get a hit in the middle.
On Thursday, August 18, the opening game of the three-match series took place at the Harare Sports Club in Harare. Team India defeated Zimbabwe by a score of 10 wickets to win the game. Because Indian openers Shubman Gill and Shikhar Dhawan completed the run chase without being separated, none of the middle-order batters were given the opportunity to face a ball.
What did Ajay Jadeja say about KL Rahul?
In the course of a conversation on Sony Sports, Jadeja was questioned about the possibility of adjustments being made by the Indian national team for the second one-day international. In response, he said:
"It's possible that the batting order will be switched around. Rahul has come here in order to get some batting practice. So the guys who are going, KL, Hooda, and Avesh Khan – these are three guys who are a part of that squad-one way you would look at giving them more time in the middle is if this is the batting order and he is going to walk in at four, then maybe he won't get to play a single ball on this tour."
Avesh Khan, Deepak Hooda, and Rahul are the three players representing India on the Zimbabwe trip who is also on the team that will compete in the Asia Cup. Considering that the Karnataka opener is making his comeback after a lengthy absence due to injury, the management of the Indian squad would most likely want him to spend as much time as possible in the centre of the pitch.
It is quite doubtful that Team India will make any lineup changes for the second match, which will take place at the same location on Saturday, August 20. If they win the series on Saturday, then they will be able to provide opportunities to the men who are sitting on the bench for the last one-day international.