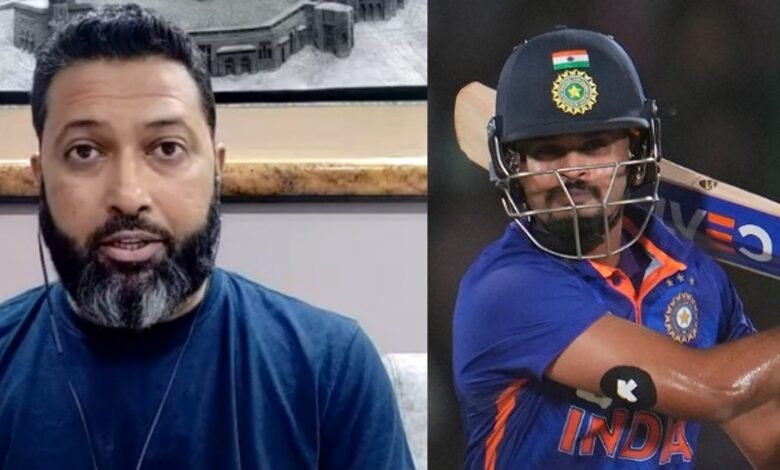 IND vs SA Live Update: Wasim Jaffer, a former Indian opener, expressed the opinion that Shreyas Iyer should work on improving his game against fast bowlers so that he may be more successful throughout the course of his career. Iyer got 36 runs off 27 balls against South Africa in the inaugural Twenty20 international match. His innings contained one four and three sixes, although he struggled against the quick pace throughout the match. He was out after attempting a massive heave in the offside against Dwaine Pretorious, which resulted in his off-stumps being taken out of play.
Iyer has previously battled against the short ball, so it shouldn't come as a surprise that he's having trouble this time around against fast bowlers. The right-handed batsman's strike rate against spinners in the IPL 2022 was 130, and he lost his wicket to spinners six times. In contrast, his strike rate against fast bowlers was 138.06, and he lost his wicket to the pacers seven times. These statistics suggest that the KKR captain has a great deal of room for improvement when facing fast bowlers.
IND vs SA Live Update: Shreyas Iyer has to work on perfecting several strokes that would allow him to overpower the fast bowlers: Wasim Jaffer
Jaffer described how Shreyas Iyer goes around the crease when he is under pressure from fast bowlers and how he tries to get those boundaries by going over the off-side fielders. He was aware of Iyer's prowess against bowlers who spin the ball, but he was skeptical about his performance against bowlers who bowl quickly. He thinks that Iyer should work on hitting more boundaries against fast bowlers if he wants to bat in the top four, and he added that he could have scored a few more runs if he had been allowed to do so.
"When Shreyas gets trapped, you can sort of tell because he moves about a lot in the wicket. He makes room and indicates that he wants to reach the off-side. If this continues, you won't see him hitting many sixes or boundaries off the quick bowlers. He did knock down Shamsi, and then, later on, Ishan Kishan took on the danger that Keshav Maharaj posed.
Take a look into the future; he has to work on developing certain strokes that will allow him to dominate the fast bowlers as well. He is not someone who bats at the tail end of the lineup; rather. He bats in the first four spots. Therefore, he has to work on his game, particularly his ability to hit the boundary against quick bowlers. That inning had the potential to be a little bit more successful. If he had hit a few more boundaries during these innings, he might have easily added another 10-15 runs to his total," Wasim Jaffer said.