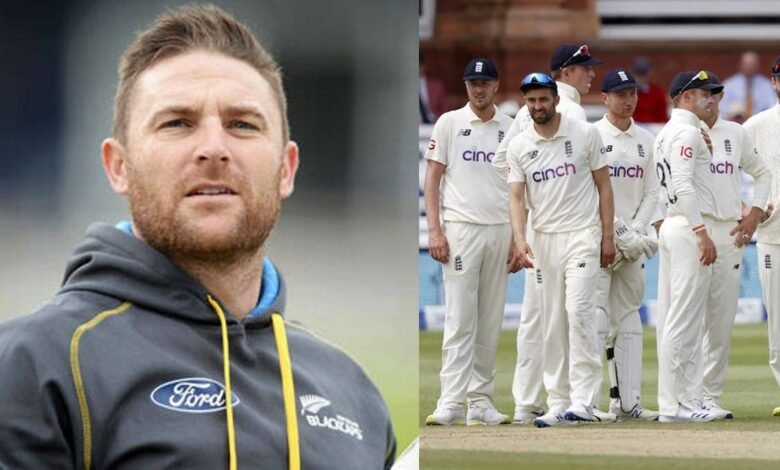 The newly-appointed head coach of the England test team, Brendon McCullum, reckons that the way the current scenario lies in the cricket world, the white ball cricket is on an upward curve, while test cricket is going downward and England is the only country that can revive test cricket.
Brendon McCullum has been a surprise pick as the head coach of the England test team because he has been involved in the IPL in the last few years and hasn't really got any experience of coaching a test team or a first-class team in the past.
But, Rob Key, the new managing director of the England Cricket Board (ECB) decided that McCullum was the right man to coach the England test team because of the mindset and ideas he was going to bring into the set-up.
Brendon McCullum has reached England after completing his assignment in IPL
McCullum reached England today after completing his assignment with Kolkata Knight Riders (KKR) in the IPL and talked to the media about his plans and how he sees test cricket. According to McCullum, there is no doubt about the fact that test cricket is the pinnacle of the game, but its popularity has taken a hit in the recent past.
But, it can be revived in England because of the craze that the English people have for test cricket and the kind of support and backing that the test cricketers receive in this country.
The England test team has been performing horribly badly in red-ball cricket in the last one year or so and in the last calendar year, they actually created a record of losing the most number of Test matches in a year. They lost the test series against India by 3-1 away, then lost 1-0 to New Zealand at home, trailed 2-1 against India again at home, and lost 4-0 against Australia in the Ashes down under.