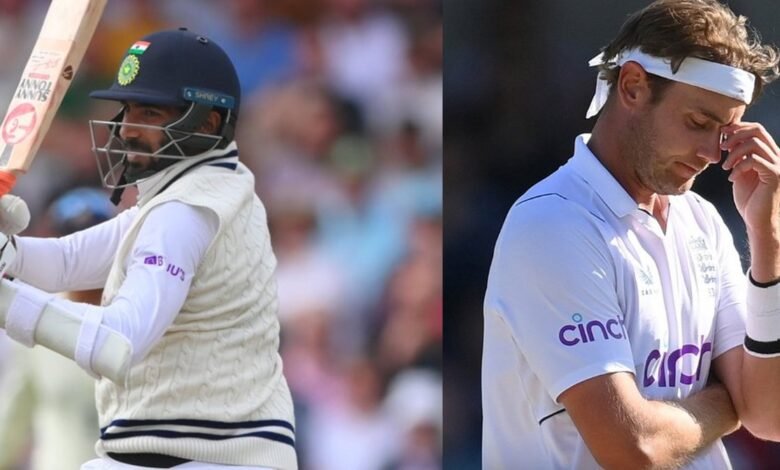 With the poor start that India had, not many felt that they would score big in the first innings of the ongoing Test against England. However, the team ended with 416 runs on the board. While Rishabh Pant and Ravindra Jadeja were the principal architects of the recovery, Jasprit Bumrah also had a good contribution. He scored 29 runs in just an over and toppled an important record. Social media has been very active since that event. In this article, we take a look at a hilarious Tweet after Stuart Broad concedes 35 runs in an over.
Broad concedes 35 runs in an over
In the first four games held in 2021, Bumrah had shown that he had improved his batting skills. In fact, in one of the games, it was his partnership with Mohammed Shami that bailed India out of trouble. Now, in the fifth game, Bumrah displayed the best of skills with the bat.
He scored 29 runs in a single over that included four boundaries and two sixes. English pacer Stuart Broad was at the receiving end. He also gave away six runs, making it a 35-run over. This happens to be the most expensive over-bowled in the history of the format.
Both Yuvraj Singh and Jasprit Bumrah did their best against Broad
Not just in Tests, Stuart Broad also holds the record for bowling the most expensive T20I over. This happened in the 2007 T20 World Cup. Yuvraj Singh was the batter and it was his famous six sixes that took place in that over. Connecting all these dots, a Twitter user put out a hilarious post. Here is a look at it:
Punjabis love to feast on Butter Chicken, Chhole Bhature and Stuart Broad.

— Sagar (@sagarcasm) July 2, 2022
To provide context, both Yuvraj Singh and Jasprit Bumrah are Punjabis. They like their food and it was funny to see the name of Stuart Broad along with the names of some food items.
Jokes aside, India has got a terrific score in the first innings. If the bowlers can step up, they can clinch a memorable victory in this encounter.