News
Aaron Finch heaps praise on Australia's interim head coach Andrew McDonald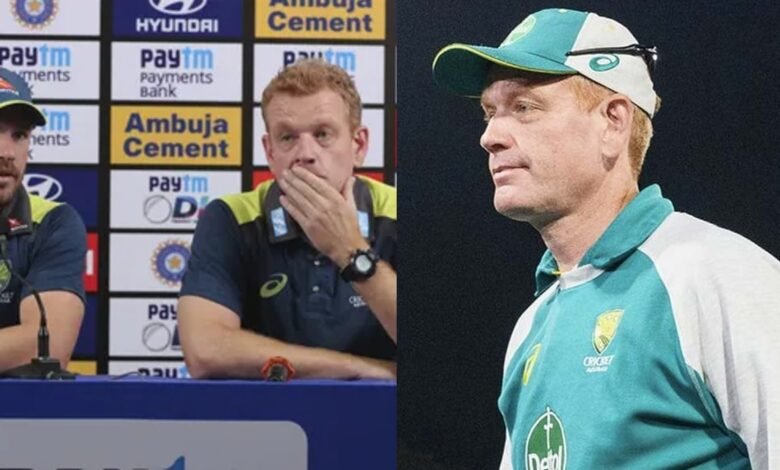 There has been a lot of happening in Australian cricket from the last week. Justin Langer's shocking resignation from the head coach position has been the talk of the town for a while. And, now Pat Cummins' statement has added fuel to the fire.
Meanwhile, Andrew McDonald has been appointed as an interim coach of Australia for the five-match T20I series against Sri Lanka. The 40-year old was the assistant coach of Australia during the reign of Justin Langer. Both Justin Langer and Andrew McDonald did a fantastic job and revived the Australian cricket team again.
Aaron Finch was full of praise for Andrew McDonald:
Aaron Finch, the T20I captain of Australia, heaped praise on Andrew McDonald. Finch exclaimed that McDonald has a "calm approach".
Aaron Finch said, "He brings a lot of respect from the players (and) he has a calm approach. He never seems to get flustered by any situation or result — it's all about the process and making sure your preparation and attention to detail is 100 per cent."
"He's been around the team for quite a while now, so it's exciting times," the skipper added.
Aaron Finch also thanked Justin Langer for his sumptuous work for almost four years. He labeled Langer's work as "fantastic".
He said, "As a playing group we couldn't thank him enough, and I know personally, the amount of work he's done for me as a batter, as a person, as a leader has been fantastic."
However, Aaron Finch also resonated with the statement released by Pat Cummins. He also seemed to want a coach who could follow a consultative approach.
"I think the group is in a really different space from four years ago," he exclaimed.
"I think it's quite an experienced group so there'll be a lot of opinions and there's going to be a lot of people who want to be consulted and to talk through different scenarios, and I think that's a really good place to start," Finch added.
The T20I series will start on Friday (February 11) in Sydney. Apart from the players, there will be eyes on Andrew McDonald too. His modus operandi will be scrutinised thoroughly.