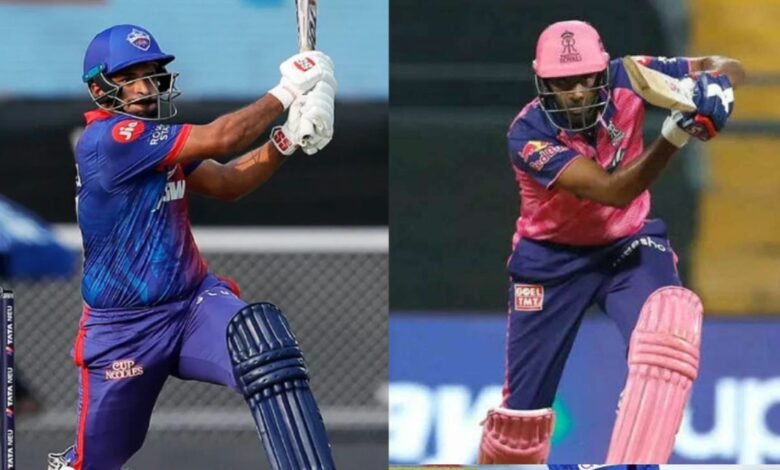 One of the interesting strategies used by Rajasthan Royals in IPL 2022 has been that of employing R Ashwin at No.3. While Ashwin's batting capabilities are well-known, not many rate him as a top-order T20 batter. Nevertheless, whenever an early wicket fell, RR promoted Ashwin to No.3. He has delivered more often than not and even got a half-century recently against Delhi Capitals. Such a strategy would be helpful for teams in increasing the length of their batting order. There are a few other bowlers who can be used in a similar role. On that note, in this article, we take a look at four bowlers apart from Ashwin who can be experimented at No.3 by their teams in IPL 2022.
1) Shardul Thakur (Delhi Capitals)
Shardul Thakur was one of the expensive signings by the Delhi Capitals at IPL 2022 Mega-Auctions. Apart from his services with the ball, DC would have also hired him keeping in mind his batting talent. However, that has not been used much by DC so far.
The team has one of the best No.3 in the form of Mitchell Marsh. Using Shardul in this slot might not look like a great idea on paper. That said, depending on the situation, Ricky Ponting and co. could try the idea. Shardul has been underwhelming with the ball and maybe, a decent show with the bat might help his confidence. Hence, he can be used at No.3.
2) Pat Cummins (Kolkata Knight Riders)
Pat Cummins is one of the bowlers apart from Ashwin who can be experimented with at No.3 by their teams in IPL 2022. KKR has either Nitish Rana or Shreyas Iyer batting at No.3. While the duo has been decent, overall, the batting attack of KKR has been disappointing.
Just like they use Sunil Narine as a floater, Pat Cummins can also be used in a similar role. Against the pacers, the Australian is a good batter and therefore, promoting him might add value. This way, one of Shreyas and Nitish can also try staying till the end.
3) R Sai Kishore (Gujarat Titans)
After a long gap, R Sai Kishore finally made his IPL debut. He had a good outing and is now set to be part of the playing XI for the Gujarat Titans. Although the Titans have been playing well, the No.3 in the batting order still does not have a settled candidate. Vijay Shankar, Sai Sudharsan, Hardik Pandya and even Mathew Wade have batted at this position.
Considering GT does not have a long batting line-up, they could try Sai Kishore at this slot. As seen in the domestic tournaments, Sai is not bad with the bat. If he is given role clarity and is asked to put less value on his wicket, GT could have some quick runs accumulated in the total. Therefore, the management can try this idea.
4) Rashid Khan (Gujarat Titans)
Rashid Khan is also one of the bowlers apart from Ashwin who can be experimented at No.3 by their teams in IPL 2022. The Afghan spinner has won a couple of games with the bat so far for Gujarat Titans.
Like with Sai's case, GT can make use of a limited batting attack with the utilisation of Rashid at No.3. He is an equipped player to take on the bowlers and therefore, GT can disrupt the opposition plans with Rashid's entry. However, this might work only if there is a bowler with decent batting skills at No.8.