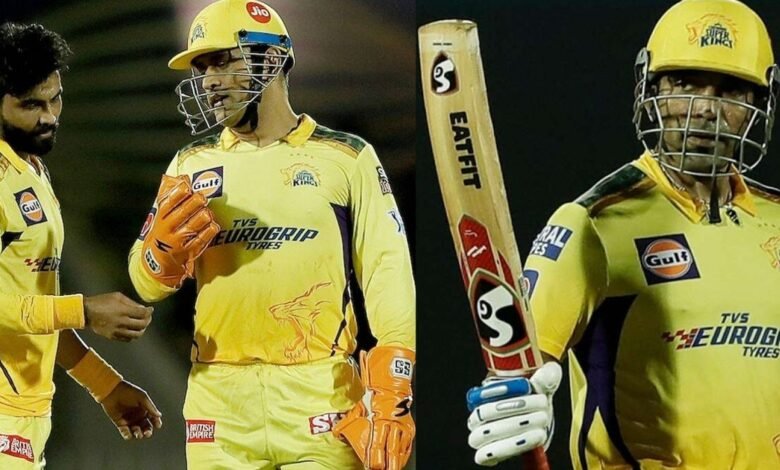 One of the unique aspects of IPL is that on-field performances do not guarantee a lot of things in the league. There is an eye on the price tag of a cricketer and a franchise also takes into account the suitability of a player in the culture of the environment and also the long-term vision. Similarly, there are various other factors that come into the picture. On that note, in this article, we take a look at three players who could be released before IPL 2023 despite a decent performance in IPL 2022.
1) Robin Uthappa (Chennai Super Kings)
Matches: 12 || Runs: 230 || Average: 20 || Strike Rate: 134
While Robin Uthappa's overall numbers do not give a good picture, if you keep the CSK performance over the season in context, it could be said that Robin had a decent season. The franchise had only a handful of victories and in their win against RCB, the batter had a crucial role.
However, CSK could release the cricketer because of various reasons. Uthappa does well at the top of the order and with CSK going to rely on Ruturaj Gaikwad, Devon Conway, and Moeen Ali for next seasons, the veteran could be surplus to requirements. As a backup opener, the franchise could rather invest in a youngster who will help CSK in the longer run.
2) Pat Cummins (Kolkata Knight Riders)
Matches: 5 || Wickets: 7 || Economy: 10.68 || Runs: 63 || Strike Rate: 252
Pat Cummins is one of the players who could be released before IPL 2023 despite a decent performance in IPL 2022. In the games against Mumbai Indians, Pat Cummins had a major role to play for KKR.
However, the player was too expensive with the ball, and hence, considering his hefty price tag, Cummins could be released. KKR would want a specialist death bowler in their XI and they could focus on that department. Anyways, with the 50-over World Cup scheduled next year, Cummins might not even play the tournament.
3) Daniel Sams (Mumbai Indians)
Matches: 11 || Wickets: 13 || Economy: 8.80
Although he started on a poor note, Daniel Sams went on to have a decent season overall. The Aussie all-rounder had a hand in a couple of victories for Mumbai.
However, for next season, MI will want to make a few key signings in the auctions. They might target the likes of Sam Curran and hence, the five-time champions will want vacancies in the overseas quota. Therefore, there is a chance that they could release Sams.