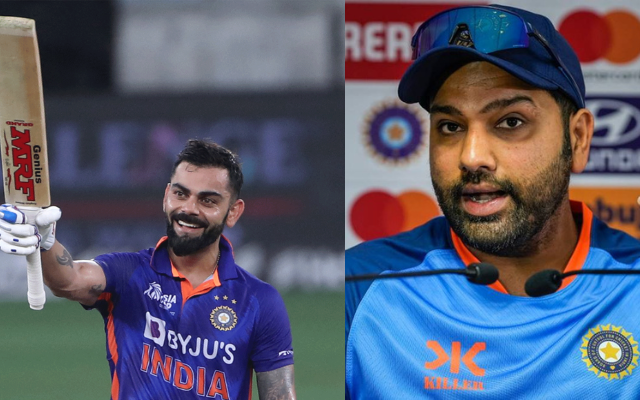 The Indian cricket fraternity has seen a plethora of talented and quality players representing the nation with tonnes of pride. The players that got the much-needed backing and support from the board went on to make a name for themselves in international cricket.
In competitive cricket, it was not that easy to cement a spot in the Indian cricket team. However, some players braved the challenges and carved out a niche for themselves by rightfully earning their place in the team.
It is also quite obvious that the players who played more matches for the team must have played international cricket with the most number of players. In this article, let's take a look at the 10 Indians to play international cricket with the most number of cricketers.
1. Sachin Tendulkar – 989
Sachin Tendulkar is the leading run-scorer in Tests and ODIs. He scored 15,921 runs in Tests and 18,426 runs in the 50-over format.
2. Rohit Sharma – 847
Rohit Sharma is undoubtedly the best all-format opener in the world. He scored 9782 runs in ODIs, 3320 runs in Tests and 3853 runs in T20Is.
3. Virat Kohli – 837
Virat Kohli is the best all-format batsman in the world and has scored 75 international centuries so far. He scored 8195 runs in Tests, 12,809 runs in ODIs and 4008 runs in T20Is.
4. MS Dhoni – 813
MS Dhoni is the only captain to have led the team to three different ICC trophies. The former Indian captain scored 10,773 runs in ODIs, 4876 runs in Tests and 1617 runs in T20Is.
5. Yuvraj Singh – 787
Yuvraj Singh scored 8701 runs in ODIs, 1900 runs in Tests and 1177 runs in T20Is.
6. Rahul Dravid – 770
The former Indian cricketer, Rahul Dravid who is currently serving as the head coach of Team India scored 13,288 runs in Tests and 10,889 runs in ODIs.
7. Harbhajan Singh – 754
Harbhajan Singh was one of the top spinners for India. He took 417 wickets in Tests, 269 wickets in ODIs and 25 wickets in T20Is.
8. Anil Kumble – 717
Anil Kumble is the leading wicket-taker for India in Tests. He took 619 wickets in Tests, 337 wickets in ODIs and 45 wickets in T20Is.
9. Ravindra Jadeja – 701
Jadeja has been one of the productive all-rounders for India. He took 264 wickets and scored 2658 runs in Tests. On the other hand, he took 189 wickets and scored 2447 runs in ODIs.
10. Virender Sehwag – 675
Sehwag was undoubtedly the best opener for India across all formats. He scored 8586 runs in Tests, 8273 runs in ODIs and 394 runs in T20Is.