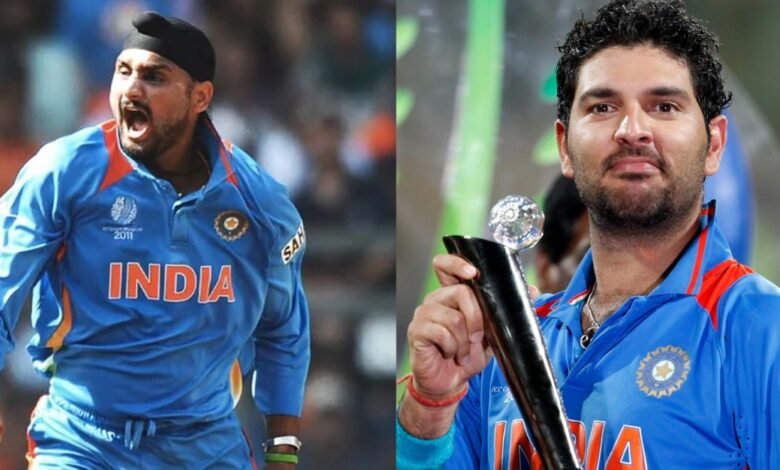 The former Indian off-spinner and the current cricket pundit Harbhajan Singh have said if his old teammate Yuvraj Singh had been given the Indian captaincy, the Indian team would have had to follow a very disciplinary routine and the players would have had to sleep early and wake up early.
Yuvraj Singh was actually a very strong contender for Indian captaincy around the 2007-08 season when Rahul Dravid told BCCI that he didn't want to captain the Indian team anymore and wanted to focus on his batting.
But, rather than Yuvraj, BCCI gave the captaincy to MS Dhoni as Sachin Tendulkar recommended his name to the board. Sachin himself was offered to take over the Indian captaincy again, but he was at that stage of his career where he didn't want the leadership position again.
It was Tendulkar's recommendation that made the then BCCI president Sharad Pawar and the national chief selector Dilip Vengsarkar think about Dhoni as the next leadership option and Dhoni, when given the role, delivered straightaway with a T20 World Cup trophy in 2007.
But, Harbhajan Singh, who was speaking on Sportskeeda recently, thinks that Yuvraj would have been a great captain for India as well and the players would have been very disciplined under him.
Personal friendship never becomes a factor in team selection: Harbhajan Singh
Harbhajan denied if Yuvraj was the Indian captain, the careers of any of the senior players, who were dropped by Dhoni, would have been prolonged. According to Harbhajan, when someone takes over the captaincy, personal friendships have to be kept aside and decisions have to be made from the team's point of view.
So, even if Yuvraj was the captain and somebody had lost form, he would have been dropped and personal relationships between the players wouldn't have become a factor in team selection.
Harbhajan, however, insisted that Yuvraj, despite not being the captain, played a vital role in India's two World Cup triumphs and that's all that matters.