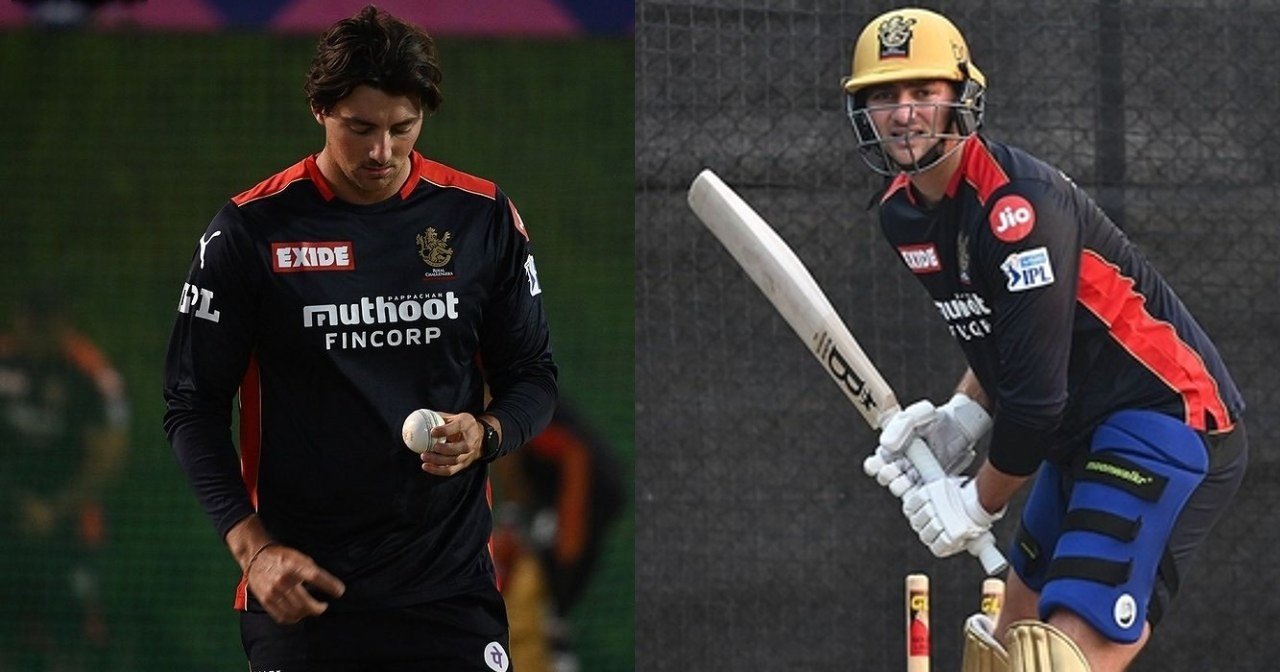 In a chat with Cricketnmore, Bangalore's new all-rounder, Tim David opened up about his all-time eleven that starred the likes of two Indian cricketers.
His affinity for West Indies grabbed the limelight as he included five West Indian cricketers in the team. David wanted to open his team's innings with Chris Gayle and Shane Watson.
Tim David went for the hard-hitting openers to start his batting line-up
Chris Gayle is one of the most eminent batters in the shorter versions of the game and from a middle-order fiasco, he evolved into an opening wonder before finally finding his footing in the shortest version of the game. Shane Watson was one of the most versatile all-rounders of the last decade.
David went for Indian skipper, Virat Kohli to fill the number three spot while his RCB team-mate ABD was to come in at number four. These two are probably the most prolific hitters of the game and would have made a deadly duo in the middle order.
The Singaporean cricketer wanted MS Dhoni to come out at number five and also talked about the CSK skipper taking over the responsibility with the gloves. Post that, he added the likes of three Caribbean all-rounders to bolster his hard-hitting squad. He included the likes of Kieron Pollard, Andre Russell and Dwayne Bravo.
Tim went for just three bowlers to finish the job
For the bowling unit, it will be Afghanistan's former captain, Rashid Khan taking over the responsibilities of the spinning department alongside Sunil Narine while Mitchell Starc will be leading the charge with the new ball.
Despite the team studded with big names, it somehow lacks balance as it is devoid of good fast bowlers and David wanted medium-pacers with all-round abilities to pull off the bowling responsibility.
Tim David All-Time XI: Chris Gayle, Shane Watson, Virat Kohli, AB De Villiers, MS Dhoni, Kieron Pollard, Andre Russell, Dwayne Bravo, Rashid Khan, Sunil Narine, and Mitchell Starc.