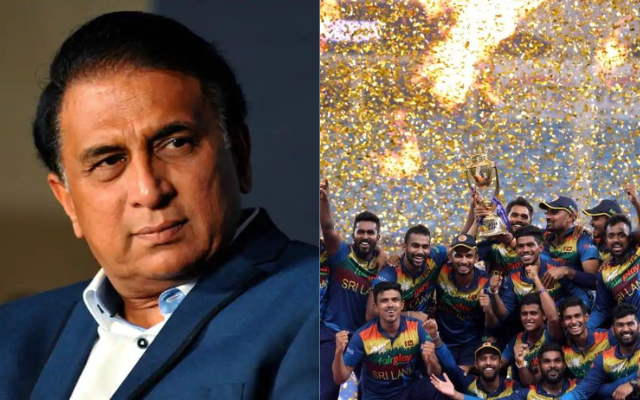 Sunil Gavaskar is of the view that Sri Lanka has given those who were anticipating India and Pakistan playing in the final of the Asia Cup 2022 a good tight slap. Gavaskar is of this opinion since Sri Lanka won the trophy. Gavaskar continued by saying that Sri Lanka should not be overlooked since they are successful in competitions with a lot of pressure.
Many people have been anticipating the India vs Pakistan matchup in the final of the Asia Cup 2022 ever since the schedule was released, and they will have the opportunity to see the two traditional rivals compete against each other three times throughout the tournament. Despite this, India and Pakistan have never faced each other in the Asia Cup final since the tournament's inception in 1984. This is the 32nd edition of the tournament. The pattern was repeated in this iteration of the competition, as well, with India being eliminated from the competition in the super four stages.
On the other hand, Sri Lanka surprised everyone by writing themselves into the title run script. They started off the tournament with a loss to Afghanistan in the opening match, and after that, no one gave them a shot to even make it to the finals. Despite this, the squad won their last five matches in a row, which was enough to claim the title for the sixth time. Sunil Gavaskar, a former cricketer for India, says that Sri Lanka has given all those who were anticipating the India-Pakistan final a good, tight slap by winning the tournament instead.
What did Sunil Gavaskar say?
Gavaskar told India Today: "Everything in the Asia Cup was about India and Pakistan, so nobody was paying attention to Sri Lanka.
Everyone kept talking about India-Pakistan as if they were the only two teams. And when you consider that Sri Lanka has won the Asia Cup six times, which is second only to India, you can't forget about Sri Lanka when talking about the future. The Sri Lankans have given a good, hard slap to everyone who thought the final would be between India and Pakistan."