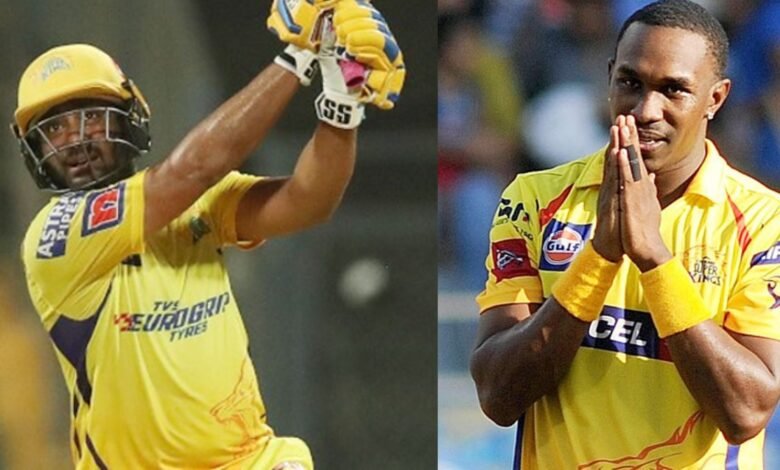 As the players' retention list of different teams came out today, the fans of Chennai Super Kings (CSK) were very excited to know who are the players their management has retained and as it turned out, they had mixed reactions on the retained squad.
Some of the fans of Chennai Super Kings wanted the senior players to be released from the squad and that did happen as Dwayne Bravo and Chris Jordan were released, which opened up a purse of close to 10 crore INR for the franchise, but one of the other players whom some of the fans wanted to be released was Ambati Rayudu. However, Rayudu has been retained by the management.
There were reports yesterday that the head coach of Chennai, Stephen Fleming, and the captain, MS Dhoni, who has the final word on squad selection, have differences of opinion as far as the retention of Rayudu is concerned. While Fleming was of the opinion that Rayudu could be bought at a lower cost from the auction after being released, Dhoni was not in agreement with the opinion and eventually, Dhoni's word prevailed.
Chennai Super Kings have released Adam Milne as well
Since Robin Uthappa had already retired, it had opened up 2 crores for the franchise and they, thereafter, released Adam Milne as well to add that extra bit to the purse. But, in a surprising move, CSK retained a raw, inexperienced quick from Sri Lanka, Matheesha Pathirana.
Now going into the mini-auction which will take place next month, CSK has more than 20 crore INR in the purse and they can still buy 7 more players including 2 overseas players. It will be interesting to see who are the players CSK will target in the mini-auction.
Here is how Chennai Super Kings fans reacted on twitter after the retained squad was out –
Need big hitting top order batsmen and genuine fast bowlers!! #CSK #IPL2023Auction https://t.co/9dSTU8beYs

— Zan (@RakitaMode) November 15, 2022
quite a good retention, but we can't go all out in auctions for chutti🥺 https://t.co/uAAqGZuDMJ

— Anju♡ (@JuInAWonderland) November 15, 2022
Bravo💔 https://t.co/FVlcpzcyhx

— ᴊᴀᴍᴇs ᴡᴀʟᴋᴇʀ (@JamesWalkerOffl) November 15, 2022
Can't even buy mixture with the remaining purse😭 https://t.co/iVNNCBJEnh

— Adi (@adithya_electro) November 15, 2022
https://twitter.com/bsk5496/status/1592505493821743106?t=t2UvYOHsAjWRs3Uy5TcqAA&s=19
Useless team we need change https://t.co/UWJrZz6a87

— RM&CSK FAN ACCOUNT 🇮🇳🇫🇷 (@CSkian000) November 15, 2022
Should have released Rayudu He holds 6+ C r and Should have put in auction and got back https://t.co/xt4p6PVj7b

— श्रद्धा ||🇮🇳 (@koraakaagaj) November 15, 2022
Pathirana retained, thank God. Buy Sam and KS Bharath https://t.co/I9H6dTq2MR

— T H E T R A N C E R 😷🇩🇪 (@TheTrancer10) November 15, 2022
Two overseas slots left , may me Sam Curran and Meridith will fill that slots.. https://t.co/mlq0jclIzF

— Kavin (@___kavin) November 15, 2022