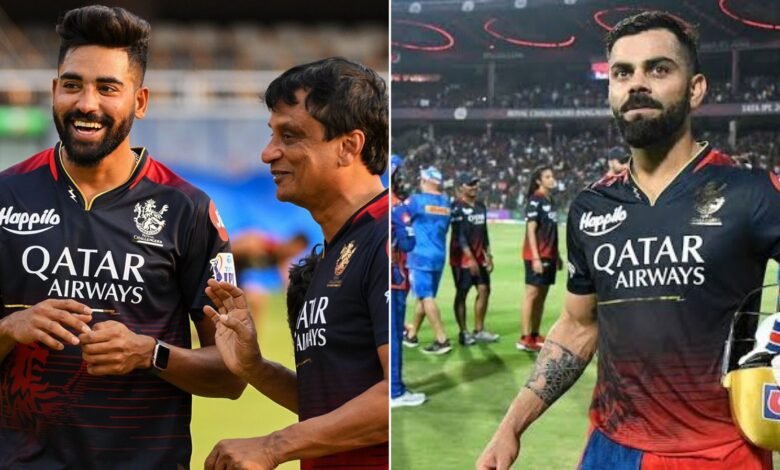 Royal Challengers Bangalore are one of the very few teams in the IPL who are yet to win a title since the inaugural season of the Indian Premier League. In fact, they are the only team who didn't win a title despite making it to the finals on three occasions.
Royal Challengers Bangalore qualified for the first IPL final in 2009 edition but surrendered at the hands of Deccan Chargers (now-defunct). They reached the second final back in IPL 2011 edition but lost to Chennai Super Kings in the final.
RCB reached the third IPL final under the captaincy of Virat Kohli in IPL 2016 edition. Needless to say, they lost to Sunrisers Hyderabad in the final. It remains to be seen how they will go about their business in the ongoing season of the IPL.
Irrespective of their performances, they have passionate fans who keep rooting the team through thick and thin. RCB made it to the playoffs in the last three seasons of the IPL and are also the only team to do so.
RCB makes it to Top 3 social media engagements in March
Meanwhile, according to a recent social engagements in March, Royal Challengers made it to Top 3 spot and is also the only cricketing franchise to enter the list.
Based on engagements and interactions, FC Barcelona is on top of the list with 273 million engagement whereas Real Madrid comes next on the list with 189 million engagement.
On the other hand, Royal Challengers Bangalore come third on the list with 168 million engagements. As things stand, Royal Challengers Bangalore are fifth on the IPL 2023 points table.
Faf du Plessis and Co have won four games and lost four games so far this season, collecting eight points with a Net Run Rate of -0.139. RCB will lock horns with Lucknow Super Giants on May 1 at Bharat Ratna Shri Atal Bihari Vajpayee Ekana Cricket Stadium, Lucknow.
RCB's engagement comes from trolls😂 https://t.co/AUGRJm3627

— Shubham Panse🦁 (@Shubhampanse9) April 28, 2023
Reason – everyone troll theme 😂

— N I K H I L (@nikhilkalavale) April 28, 2023
King Kohli already said nobody can beat us when it comes to popularity. King never lies.

— 𝐊𝐨𝐡𝐥𝐢𝐧𝐚𝐭!𝟎𝐧_👑🚩 (@bholination) April 28, 2023
Rcb for troll or for performance?

— Nitin jain(Sachinsuperfan) (@NitinSachinist) April 28, 2023
Even in this RCB couldnt be on no 1 and win it 😂😂

— Pooh (@ThodaYehThodaWo) April 28, 2023
Without Trophy they have such a huge fanbase , Imagine With trophy they will be even more Bigger

Props to King Kohli 👑

— 𝑹𝒊𝒔𝒉𝒂𝒃𝒉 𝒊𝒔 Life (@Pant_life) April 28, 2023
most trolled franchise so it has to be up there

— Koushik Reddy (@Kowshik04616113) April 28, 2023
They know only social media engagements, they don't know win the trophies

— NAG (@NaGbap) April 28, 2023