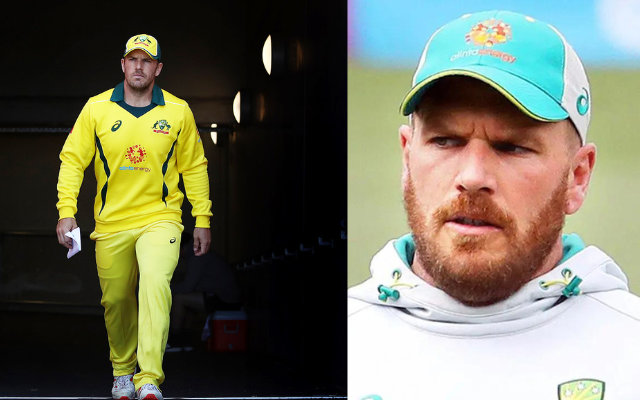 Australia's campaign in the 2022 T20 World Cup was very disappointing indeed. The defending champions were being called the favourites to win lift the trophy again this year as the tournament is being played in their country but they let everyone down. Their shameful defeat against New Zealand was probably the turning point as they totally lost their momentum after that. That, combined with a spell of bad fortune that saw a number of their matches being washed off by rain, resulted in Australia being knocked out of the tournament in Super 12 itself. 
Obviously, captain Aaron Finch is being questioned due to the poor performance of the Aussies. Although he led them to victory in the previous edition of the tournament, we have to remember that Australia are the most successful cricketing nation in the world and their board and fans are very demanding. So that is pretty understandable. 
Finch announced his retirement from ODI cricket ahead of T20 World Cup 2022. Amid many questions about his fate in T20 cricket, the Australian captain has announced that he will not retire in the shortest format of the game anytime soon. "I'm not going to retire. I'm still enjoying playing T20 cricket," he said. 
Although he might say so, it is very unlikely for Finch to continue as the captain of the Australian T20I team any longer. And if it so happens that he is replaced as the Australian captain, his position in the team will also be questioned. 
Former Australian captain Ricky Ponting has already said that he will back Glen Maxwell as their next T20I captain. The board might take some decision soon and it will be interesting to observe. 
However, this much is clear that Aaron Finch will have to perform brilliantly in the next few months if he wants to keep his place in the team. 
Twitter Reacts:
Keep playing Finch❤️❤️💪🏻

— Akshayyyy (@AkshayyMahadik) November 7, 2022
Cricket Australia sacking him soon

— Elijah Impey (@BreatheRaina) November 7, 2022
Morgan bhi yhi same to same sochta tha Finch bhai 😂😂😂

— 🎩 (@omg_bro_wtf) November 7, 2022
Advantage opposition

— Heisenberg (@Mademan844) November 7, 2022
But Your Team does not

— Abhishek Srivastava 🇮🇳 (@Abhishek090817) November 7, 2022
No one cares 🔥🔥

— Varun (@Sunny82190) November 7, 2022
It's good watching FINCHEY if in touch!

— Tara Singh 💙 (@TaraSingh2001) November 7, 2022
Yes enjoying playing dot balls

— It's Okay 👍 (@TaraKohlicult) November 7, 2022
Teammates pic.twitter.com/0dmBvYi51M

— Spoidermon (@kingxbeyondwall) November 7, 2022
Opponents too🙂

— Harsha Vavilala (@HarshaV530) November 7, 2022
Better to retire
Unless waiting till they kick you out of the team like sachin

— Vicky (@okhtcbj) November 7, 2022
He is better than 63 trial matches player

— 175* (@175of228) November 7, 2022