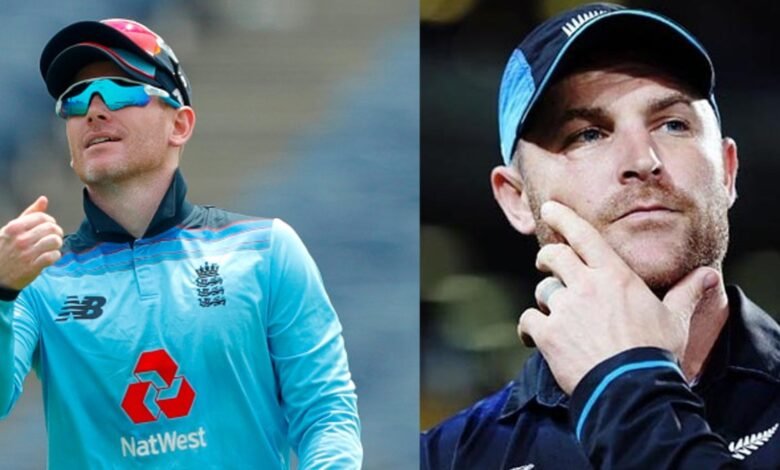 England cricket team's white-ball captain Eoin Morgan has disclosed that he is jealous of the Test cricketers of his country because they will get a chance to spend time with Brendon McCullum. In case you didn't know, the England and Wales Cricket Board (ECB) announced McCullum as their new Test coach.
Morgan has spent time with McCullum in the past. Both players were a part of the Kolkata Knight Riders setup in the Indian Premier League not long ago. Morgan was the captain of the team, while McCullum was the head coach. Both players have left the positions now as McCullum looks to start a new inning in his coaching career.
Speaking with Sports Mail, Morgan shared his views on ECB appointing Brendon McCullum as the Test coach and said:
"It's unbelievably exciting. In many ways I'm jealous of the Test players because, having played both with him and under him, I know what a great man-manager Baz is. The best head coaches have this ability to lighten things up and reiterate what direction you're going in, what your purpose is. It's a brilliant appointment."
Eoin Morgan will likely lead England in the ICC T20 World Cup later this year
Eoin Morgan has a busy schedule later this year. The England cricket team is scheduled to play a home series against the Indian cricket team later this year. The two nations will cross swords in one Test, three ODIs and three T20Is, with Morgan likely to captain the team in the six white-ball matches.
Also, the England cricket team will participate in the ICC T20 World Cup 2022 scheduled to happen later this year in Australia. Last year, England lost to New Zealand in the semifinals. It will be interesting to see how they perform this year in the mega event scheduled to happen Down Under.