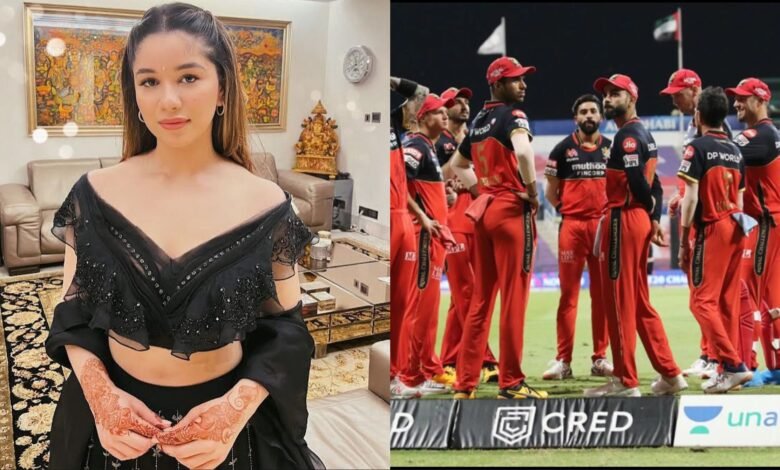 Sachin Tendulkar's daughter Sara Tendulkar is a popular celebrity on Instagram. She is yet to become a professional actress, but Sara has made some endorsements on her Instagram page, where thousands of fans follow her.
Sara posted a story earlier today on her Instagram profile, where she referred to IPL franchise Royal Challengers Bangalore. Sachin Tendulkar's daughter studied something related to Red Blood Cells (RBC). However, because she is a huge cricket fan, she keeps referring RBC as RCB when writing.
Sharing a picture of the mistake that she repeats often, Sara Tendulkar wrote on Instagram today:
"I keep writing RCB instead of RBC by mistake. IYKYK (If you know, you know."
Rcb Blood Sara Tendulkar🔥❤️ pic.twitter.com/ZndQcyK8NV

— Kohlified. (@123perthclassic) February 7, 2023
Family of Sara Tendulkar is associated with Mumbai Indians
While Sara referred to the Royal Challengers Bangalore on her latest Instagram story, many fans would know that her family members have been associated with the five-time IPL champions Mumbai Indians. Her father Sachin Tendulkar played for MI and is now the Icon of the franchise in the Indian Premier League.
Meanwhile, Sara's brother Arjun Tendulkar has also earned a contract from the Mumbai Indians. Arjun has been with MI for quite some time now, but he is yet to make his IPL debut. The Mumbai Indians team management have retained him for the IPL 2023 season.
Given that Arjun has worked hard and performed well for Goa in domestic cricket, teh chances of him receiving his maiden IPL cap this year are very high. IPL 2023 will likely start in the month of April. Mumbai Indians finished last in IPL 2022. It will be interesting to see how they perform in IPL 2023.
11 Dec 1988 ; Master blaster Sachin Tendulkar scored century💯 on his debut Ranji trophy; and Now Arjun Tendulkar scored a century💯 on his debut Ranji trophy!!

Only request to Mumbai Indians please give him chance 🥺🤌#ArjunTendulkar | #RanjiTrophy | pic.twitter.com/NmbR8FvbGm

— 𝓢𝓾𝓫𝓱𝓪𝓼𝓱𝓻𝓮𝓮⁴⁵( Fan Account ) (@subhu__RO45) December 14, 2022
As far as RCB is concerned, they will look to win their maiden championship, having failed to make it to the finals despite qualifying for the playoffs in all the seasons since 2020.