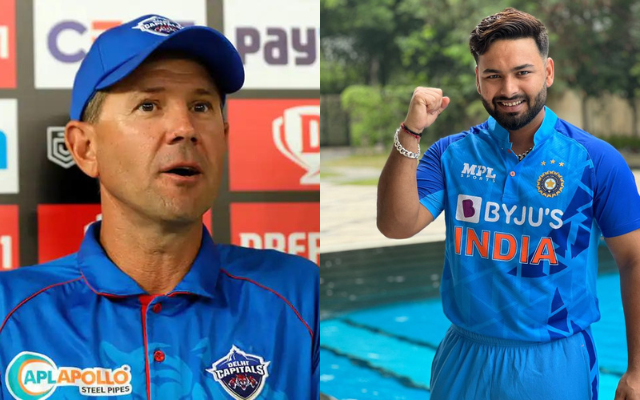 After Dinesh Karthik got injured in the back during the game against South Africa, many people thought that Rishabh Pant would make his debut in T20 World Cup 2022 for India in the match against Bangladesh. Pant, though, watched from the bench for the fourth consecutive T20 World Cup 2022 encounter as the team's management stuck with Karthik as wicketkeeper. India's skipper Rohit Sharma announced a single lineup change before the toss, with Axar Patel coming in for Deepak Hooda.
Pant is largely regarded as a world-class wicketkeeper, although he has yet to establish himself in the position in limited-overs cricket. While Pant can bat anywhere in the middle order, the Indian squad would rather utilise Karthik, a specialist 'finisher,' than him. The management of the squad still maintains trust in Karthik despite his lacklustre batting performance thus far in the competition.
Pant is versatile enough to replace other Indian squad members with his performance. Some have even suggested moving Pant ahead of KL Rahul in the batting order. 
One such man is former Australian captain and Delhi Capitals Head Coach, Ricky Ponting. He is surprised that Rishabh Pant is not finding his place in the playing XI of the Indian team in the T20 World Cup 2022. He called Pant a 'match winner' and said that he has performed well for the Indian team in Australia. So, Pant should play in the playing XI.
Ricky Ponting (to @Vimalwa) said: "I am really surprised that Rishabh Pant is not playing, he is a match-winner, we have seen what he has done in Australia".
As a finisher in Twenty20 Internationals this year, Dinesh Karthik has fared far better than Pant. As a result, Karthik has been given a spot in the starting XI.
Pant is well-versed in playing in Australian conditions. Additionally, Pant's unique batting style as a lefty is an asset to the team. Whether India includes him in the starting lineup remains to be seen.
Twitter Reacts:
This is not WTC

— Rhia (@Rhialityy) November 3, 2022
Few days ago he said Dinesh kartik is one of the best finisher around😴

— Pranav Agrawal (@PranavA50782909) November 3, 2022
Pant would have easily make in playing 11 of Australia.

— JK (@defectivejk) November 3, 2022
It's not Delhi capitals.

— Tukun (@SuvTK7) November 3, 2022
If ponting is saying than Pant should play thr next game.

— R.Gautam 🇳🇵 (@MaxxGautam18) November 3, 2022
So he should be selected in the t20 playing 11 just because he is a good test player?🤣🤣

— ZiA (@______mz______) November 3, 2022
DK will prove his worth in knockouts, mark my words.

— Apoorv Singh 🇮🇳 (@AddyappApoorv) November 3, 2022
So, if someone scores runs for India in T20s in Australia, should they play test cricket also?

Why aren't people asking for SKY to be included in BGT?

— ; (@AIH183no) November 3, 2022
stick to delhi capitals

— Nikhil (@Attitudist) November 3, 2022
Wahi toh
Australia samne aa gaye fir utarenge usko
Tactics

— Yash Bhosale (@bhosaleyash14) November 3, 2022