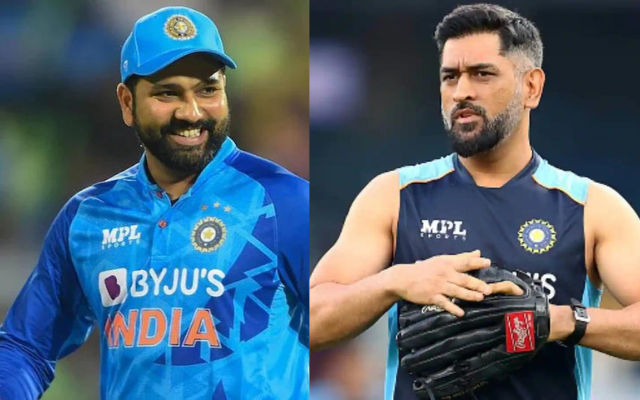 Before India's first ODI against Bangladesh on Saturday, captain Rohit Sharma said it was premature to start planning for the 2023 ICC Men's ODI World Cup.
Before hosting the World Cup in 2023, India will compete in six bilateral series and the Asia Cup. India will play two Tests and three One-Day Internationals (ODIs) during their month-long tour of Bangladesh. The ODI series will start on Sunday in Dhaka.
Sharma, vice-captain KL Rahul, and former skipper Virat Kohli will all return to the ODI squad after being rested for the New Zealand trip. Suryakumar Yadav, Hardik Pandya, and Yuzvendra Chahal have presumably been rested by India as well.
Although the Indian men had a 30-5 advantage against the Tigers in 50-over matches overall, they were defeated 2-1 in Bangladesh on their previous visit in 2015. As Sharma put it, Bangladesh is now a "different squad" and can be counted on to provide a good fight.
Rohit Sharma attend the pre-match press conference ahead of the start of the ODI series against Bangladesh in Dhaka
Regular captain Tamim Iqbal and in-form fast bowler Taskin Ahmed are both unavailable for the hosts due to injuries. Liton Das, an opener, will lead his team for the first time in one-day internationals, and he's promising a challenging match against India.
The Indian captain Rohit Sharma said that he along with the Head Coach, Rahul Dravid have a fair idea of who will be part of the ICC Cricket World Cup in 2023. They will just narrow it down as they get closer to the start of the World Cup.
Rohit Sharma said – "We are not thinking too much far ahead, yes we will keep an eye on ODI World Cup but right now we thinking one game at a time and how can improve as a side".
Twitter Reacts:
Dhoni in 2008 after winning commonwealth series said, We still need to imrove our game and need to see our squad. There's a world cup coming in 2011. https://t.co/3bFb2naTpO

— Manik Lamba (@imaniklamba) December 3, 2022
1 saal phle ka statement chenp raha hai.😂 https://t.co/MvOPUmiE2A

— Shreyash🐐 (@Shreyash_2204) December 3, 2022
It's like a JEE/NEET aspirant saying I'm not thinking too much about exam or its results now 🤡 because it's next year 🤣😭 https://t.co/KbENnAkH1b

— Sam (@Expelliarmus98) December 3, 2022
Same old shit statements we've seen from last year before T20 World Cup 🤣🤣🤣🤣 https://t.co/KbENnAkH1b

— Sam (@Expelliarmus98) December 3, 2022
*Keep an eye on odi World Cup* 😂🤣 for last one yr he's been saying same thing but it was T20 wc instead of odi 😂😂😂 we saw the results toh https://t.co/w8YRu9SvPh

— • (@KohlifiedGal) December 3, 2022
Yhi problem hai iski.. Abhi tyari kro salo. https://t.co/oxCA7O4BT7

— Money sharma (@Money18sharma) December 3, 2022