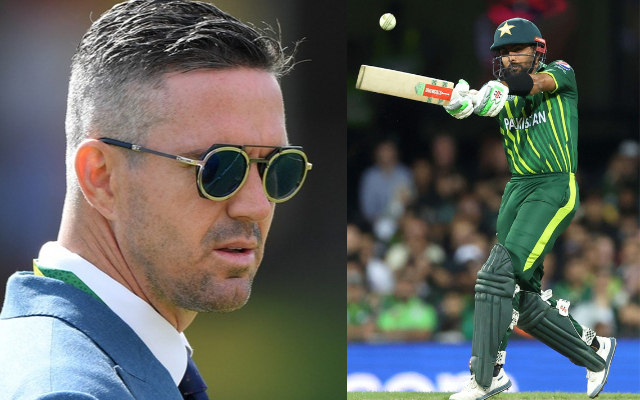 England cricket legend Kevin Pietersen had earlier predicted that England and Pakistan will face each other in the final of the T20 World Cup 2022, even before the tournament started in one of his columns. After Pakistan qualified for the final today, he tweeted again saying that his prediction is going in the right direction and that he still thinks that England will be the second team to qualify for the Final. However, that has angered the Indian fans and thus his tweet has had mixed reactions so far. 
As we all know, India will take on England at the Adelaide Oval tomorrow in the second semi-final match. The common consensus is that the Blues will defeat England to qualify for the final and thus we will get to see an epic India vs Pakistan World Cup final match. However, it is obviously not that easy and India will be up for a tough fight against their English opponents. 
Earlier this year, India and England played a T20I series and an ODI series during India's tour to England. Back then, India had won both series by a 2-1 margin and thus recency bias also tends to favour team India. However, England have been a very confusing team in the T20 World Cup 2022. They suffered a shocking defeat against Ireland but then went on to defeat the favourites New Zealand pretty easily. Thus, they are very unpredictable and India might be up for a surprise tomorrow. 
It has already been said that the match will be played on a used track. The pitch will thus be slow and it will turn. India's best bet is to bring in Yuzvendra Chahal from their squad to replace Ravichandran Ashwin. England are expected to have an advantage in this match as per the pitch report. So Kevin Pietersen is not totally wrong after all. However, we know very well that India can turn things around with their conviction. 
Going to be an England v Pakistan final I think. Just like I predicted in my column…👀#T20WorldCup

— Kevin Pietersen🦏 (@KP24) November 9, 2022
https://twitter.com/sachintendulpbe/status/1590345356113772545?s=20&t=r_DbzuAVgZbdy_qR-bw26Q
— RahuL (@punjabi_walter) November 9, 2022
No bookie or better wants EngvPak. It's gonna be Ind v Pak

— Sandhyaholic Ramayanaaddict🇮🇳 (@Sandhyaholic) November 9, 2022
How many Times ur predictions were true

— Peace (@sigma234543) November 9, 2022
IND vs PAK 👍

— Msv Vamsi (@HiitsVamsi) November 9, 2022
Whoever comes KP , its coming home

— Ahmed Hassan (@ahmedhassannone) November 9, 2022
Yes pak vs eng it is

— Khan ji (@fahadshad9090) November 9, 2022
U waste…it's Ind vs pak

— Rajeshkumar (@RajeshMDU) November 9, 2022
Your prediction is wrong..

— Amit R. kansara (@amitRk_9) November 9, 2022