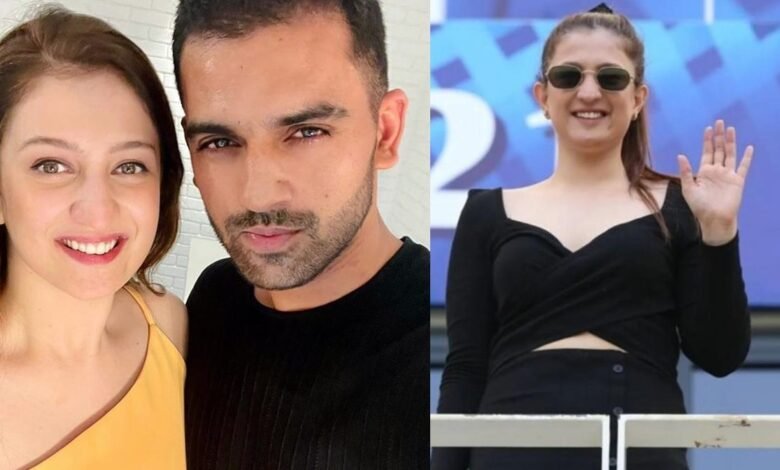 In one of the firsts of the IPL last evening, the CSK medium pacer Deepak Chahar proposed to his girlfriend in front of the entire stadium at the end of the game against Punjab Kings, which CSK lost.
Nobody, not even the fans of CSK, could have anticipated that as there were no rumours of Deepak Chahar's affair leading up to the IPL.
In fact, when Deepak proposed to his girlfriend on national television, people initially thought that the girl was a foreigner, but Deepak's sister Malti later made it clear that the girl was not a foreigner. Malti, in her post on Instagram, wrote that the girl's name is Jaya Bharadwaj, and she is from Delhi.
There is not much known about Deepak Chahar's girlfriend
Everyone is curious to know since yesterday who Jaya Bharadwaj is and what is her background. She is actually a television personality who has been seen in reality TV shows like Big Boss and Splits villa. However, recently she has not been doing any TV shows.
Jaya was seen with the wives of the other CSK players in all the games, but nobody could figure out who she was and why she was in there with the CSK people. A lot of people probably thought that she was the relative of one of the CSK's overseas players, but the way it turned out, everyone was left surprised.
If the sources are to be believed, Deepak and Jaya are planning to get hitched soon, and it might happen after the completion of the T20 World Cup where Deepak will be staying with the Indian team as a reserve player.
Deepak, who is a very important member of the CSK side, has been through some indifferent form in the UAE leg of the IPL. The CSK management will hope that he puts in a couple of match-winning performances in the playoffs because that's where they need him the most.