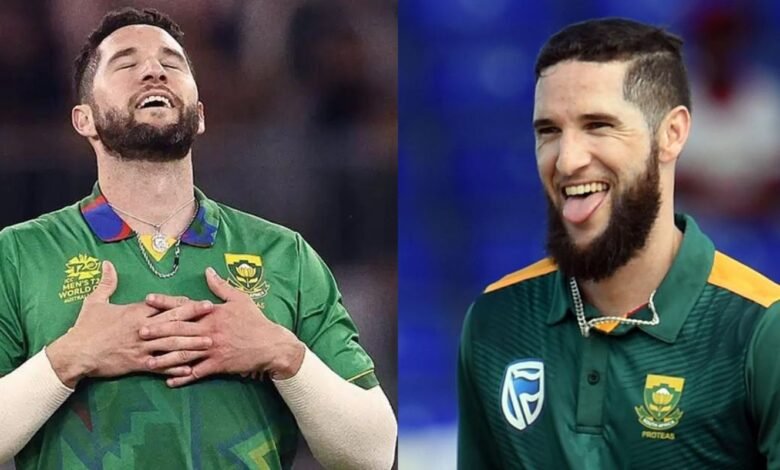 South Africa has selected an interesting squad for the 2023 ODI World Cup. It appears that the team has put the onus on the pacers to deliver for them. There are a lot of pacers in the squad and considering the World Cup is in India, many are left surprised. Despite all of this, a few players missed out on the final berth. A few of them could also decide to retire from the format. Here, we take a look at two South African cricketers dropped for the ODI World Cup who might retire soon.
1) Wayne Parnell
Wayne Parnell is one of the South African cricketers dropped for the ODI World Cup who might retire soon. The left-arm pacer was directly competing with Marco Jansen for a spot. Considering Jansen's better penetration with the new ball and his ability to bat at No.7, the youngster was selected.
Parnell can be injury-prone and he might want to extend his T20 career. Hence, the 34-year-old could decide to retire from ODIs. He can then make himself available for most of the T20 leagues around the world while keeping his fitness in check.
2) Faf du Plessis
We cannot say that Faf du Plessis was dropped. In fact, since 2019, the former South African skipper has not played a game for the Proteas. However, it needs to be noted that he has been at the top of his game this year. He was excellent in IPL 2023 on Indian pitches.
These factors might have tempted most teams to pick the veteran. However, South Africa decided against it. For now, ODIs seem out of reach for Faf. He might still harbour a hope to be a part of next year's T20 World Cup. Hence, he might, as well, retire from the 50-over format and bring more clarity to himself.